CSI Webinars
Chemsex, HIV and Men Who Have Sex with Men: Essential Clinical Approaches for Social Work Practice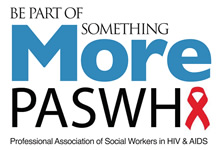 PASWHA Training Institute


Chemsex, HIV and Men Who Have Sex with Men: Essential Clinical Approaches for Social Work Practice
Wednesday, July 15, 2020
1:00 pm -3:00 pm Central Time
Cost: $100.00 ( Pre-registration require
d)
Social Workers participating in this course will receive 3.5 clinical continuing education clock hours.
Description:
Chemsex, the pairing of drugs and sex, represents an underrecognized phenomenon requiring distinct clinical approaches. A key drug, meth, "fuses" drug intoxication and sexual desire creating a superstimulation that resets the brain's reward circuitry and frequently results in the loss of sexuality once the drug is stopped. Meth has different properties from other drugs which affect the application of clinical interventions. Treating fused sex and drug use among MSM requires a special understanding of chemsex' impact on the brain, sensitivity to shame and stigma, and the ability to maintain a strong therapeutic alliance with clients as they reintegrate healthy sex and intimacy. This workshop includes a brief epidemiological overview of chemsex, including distribution trends in the US and internationally. As production and distribution has been taken over by the cartels, meth and other drugs have become purer and less expensive. This results in higher rates of addiction, more frequent overdoses, and a faster escalation to injecting drug use. Because these drugs are both highly dissociative and heighten sexual desire, they represent a perfect storm for individuals seeking to escape from their everyday lives. Meth destroys reward circuitry pathways which eventually regenerate but the process takes up to two years during which time the client is anhedonic, impulsive, often hopeless, depressed, and highly susceptible to triggers and cravings for both drugs and sex. The workshop will include practical tips for helping clients re-engage sexual desire and begin developing skills for intimacy. Participants can expect a thorough overview of the issues along with a presentation, including examples from actual cases, of best practices for the treatment of chemsex.
Learning Objectives:
Objective 1: Attendees will descry meth's impact on the body and brain, including the fusion of substance intoxication and sexual behavior, and resulting high-risk sexual behaviors.
Objective 2: Attendees will demonstrate knowledge of best practices for chemsex treatment and the clinician's role in promoting a sex-positive approach, including reducing shame and stigma, to treatment fused sex and drug use.
Objective 3: Attendees will compile practical steps to help recovering chemsex users untangle drug use, sex, and intimacy, thereby reclaiming healthy sexual behaviors and relationships.
Continuing Education Credit Hours: 3.5 hours
Collaborative Solutions, Inc. (ACE Approval #1548) is approved as a provider for social work continuing education by the Association of Social Work Boards (ASWB) www.aswb.org through the Approved Continuing Education (ACE) Program. Collaborative Solutions maintains responsibility for the program. ASWB Approval Period: 04/15/2018 - 04/15/2021). Social workers should contact their regulatory board to determine course approval for continuing education credits.
Social Workers participating in this course will receive 3.5 clinical continuing education clock hours.
David Fawcett
PhD, LCSW
David Fawcett PhD, LCSW is a licensed clinical social worker and clinical sexologist who has worked in addictions and mental health for over three decades. Since 2000 he has specialized in treating fused drug use and sexual behavior ("chemsex") and has become a leading authority on sexualized drug use and integrating healthy sex and intimacy in recovery. He is the author of "Lust, Men, and Meth: A Gay Man's Guide to Sex and Recovery" (Healing Path Press 2015) which explores the intersection of gay men, drug use, and high-risk sexual behavior. >span class="TextRun SCXW223951896 BCX0" xml:lang="EN-US" lang="EN-US">by POZ magazine. He is also Vice President for Clinical Programming at Seeking Integrity LLC where he, in collaboration with Dr. Rob Weiss, develops and operates treatment programs for sex and porn addiction and chemsex. Seeking Integrity currently operates a residential program in Los Angeles. David is a writer and highly-regarded trainer, including presenting numerous keynote addresses at recent conferences. He is the producer of the podcast "Sex, Love, and Addiction: Healing Conversations for Gay, Bisexual and Transgender Men" and, is Executive Producer of the award-winning documentary "Crystal City" which follows the journeys of several men in recovery from chemsex in New York.
$i++ ?>
Key:

Complete

Next

Failed

Available

Locked
Live In-Person Virtual Event
07/15/2020 at 1:00 PM (CDT) | 120 minutes
07/15/2020 at 1:00 PM (CDT) | 120 minutes