CSI Webinars
Welcome to the 33rd National Conference on Social Work & HIV/AIDS Registration Site!
The National Conference on Social Work and HIV/AIDS, founded in 1988, is an annual event that offers social workers, allied professionals, and people affected by HIV/AIDS, the connections, tools, learning opportunities, and strategies they need to understand and implement effective practices in their agencies and communities. Our goals for attendees of the 33rd National Conference on Social Work and HIV/AIDS are to gain knowledge, be challenged, and be renewed.
The theme for the 2021 conference is Rise Up HIV & AIDS Social Work(ers)! Social workers know that HIV/AIDS is not merely a health issue but often a result of poverty, racism, homophobia, and stigma. We will not see an end to the HIV/AIDS epidemic without addressing the systems and policies that perpetuate social injustice and continue to contribute to health inequities.
Collaborative Solutions, Inc. (ACE Provider Approval #1548) is approved to offer social work continuing education by the Association of Social Work Boards (ASWB) Approved Continuing Education (ACE) program. Organizations, not individual courses, are approved as ACE providers. State and provincial regulatory boards have the final authority to determine whether an individual course may be accepted for continuing education credit. Collaborative Solutions, Inc. maintains responsibility for this course. ACE provider approval period: 05/16/2018-05/16/2024. Social workers participating in Pre- Conference will receive up to 3.5 continuing education credits. Social workers participating in the Full-Conference Sessions will receive up to13.25 Social Work continuing education credits.

Use of HOPWA Grant Funds for Participation in the 2021 National Conference on Social Work and HIV/AIDS
The 2021 National Conference on Social Work and HIV/AIDS will take place virtually on May 19, 2021 (pre-conference) and May 26-28, 2021 (full-conference).
The HUD-issued memorandum attached below the HOPWA logo provides guidance to recipients of the Housing Opportunities for Persons With AIDS (HOPWA) formula and competitive grants on the use of HOPWA grant funds to pay for the cost of grantee and project sponsor staff attending this conference.
If you have questions about the use of HOPWA funds for participation in the 2021 National Conference on Social Work and HIV/AIDS, please contact the Office of HIV/AIDS Housing at HOPWA@hud.gov.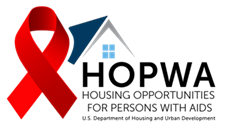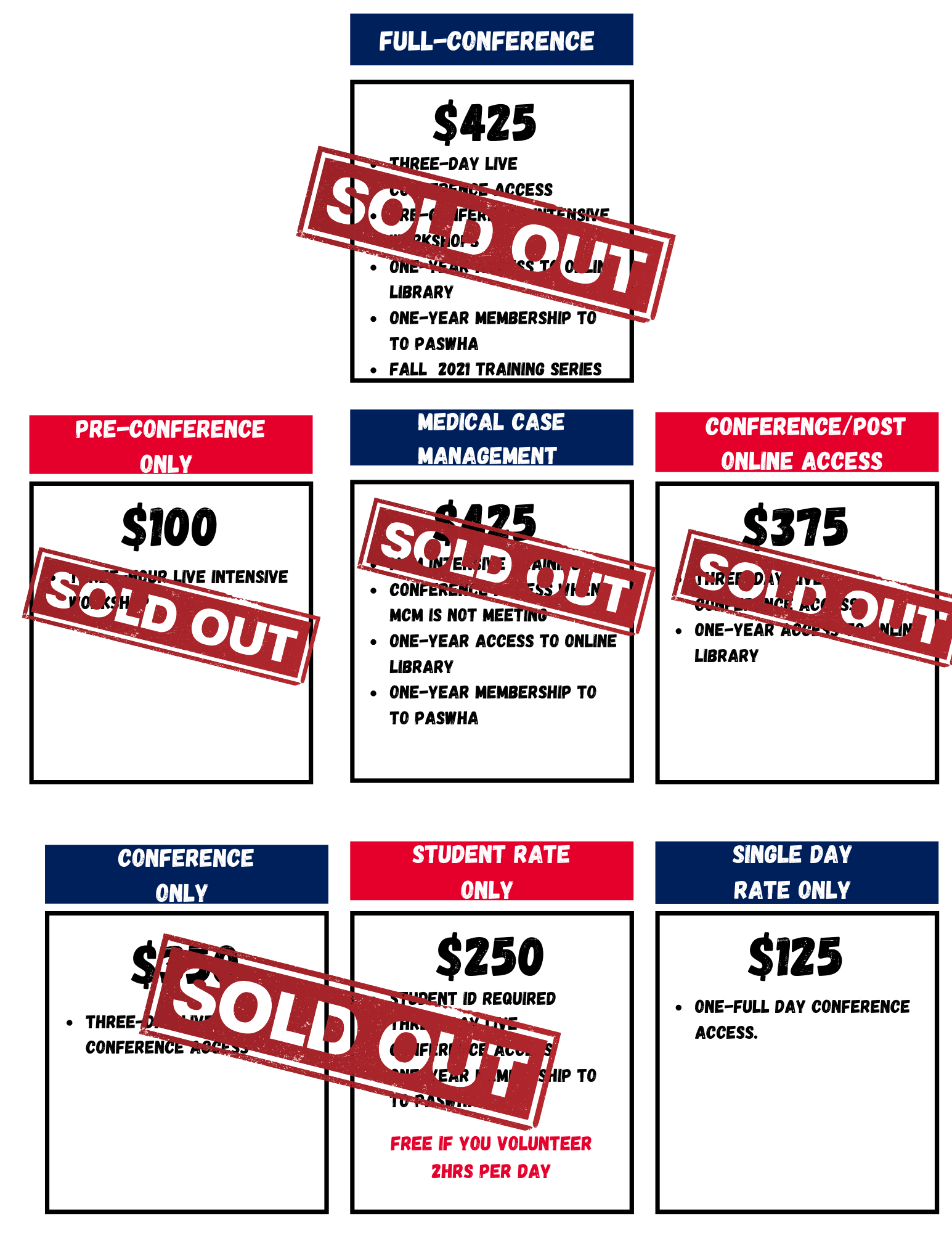 Single-Day Conference Registration $125
Cancellation Policy 2021: If you must cancel your conference registration, a written refund request must be received by May 7, 2021. If a written refund request is received by this date, your conference registration fee will be refunded. Granted refunds will be processed no later than 3 weeks after the conference. Cancellations received after May 7, 2021, and event no-shows will not be refunded.
Special Accommodations: Although all requests cannot be guaranteed, we strive to create an environment where each attendee has an opportunity to participate fully in the conference. For special accommodations (e.g., sign language interpreters, materials in alternative formats, additional directional guidance, etc.) please contact Valencia Moss, Organizational Learning & Events Specialist, at Valencia@collaborative-solutions.net or 205-939-0411 as soon as possible.
Grievance Policy and Procedure: Your satisfaction is important to us. Therefore, complaints are taken seriously. Complaints might be generated by event attendees, regulatory boards, and/or sponsoring agencies and could involve refund requests, course content/materials, instructor qualifications, event facilities, completion certificates, or other matters. Collaborative Solutions, Inc. (CS) will respond to all complaints in a timely and ethical matter. The steps below describe the due process for complaint resolution.
Grievance Policy and Procedure
| Access Date | Quiz Result | Score | Actions |
| --- | --- | --- | --- |