Overview
COLLABORATIVE SOLUTIONS, INC. PRESENTS...
The 29th Annual National Conference on Social Work and HIV/AIDS
ENDING HIV/AIDS THROUGH SOCIAL JUSTICE: HEALTH EQUITY FOR ALL!
MAY 25-28, 2017
HYATT REGENCY | 265 PEACHTREE ST, NE | ATLANTA, GA
The National Conference on Social Work and HIV/AIDS is an annual event, founded in 1988, that typically draws more than 500 HIV/AIDS-care social workers and service providers from across the country and from many nations abroad. For this year's 2017 conference, we are traveling back to the Southern region and being hosted by the beautiful city of Atlanta, GA. Many communities throughout the country have achieved success in fighting HIV/AIDS. However, the Southern region of the U.S. is experiencing an unprecedented increase in HIV cases; which is why it is fitting for us to convene this year's conference in the heart of the South.
In the words of John F. Kennedy, "If not us, who? If not now, when?" HIV/AIDS is not just a health issue…it is a social justice issue laced with traces of poverty, racism, homophobia, stigma, social isolation, fear, and the list goes on. Now is the time to have the next phase of conversations that lead to actions that address the complexity of not just treating and managing HIV/AIDS, but ending this preventable disease!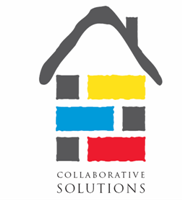 "Creating Impact At The Intersection of Housing and Health"

Medical Case Management Institute
This highly popular 12-hour training will be offered for the sixth consecutive year during Friday and Saturday. Space is limited and pre-registration is required.
The Medical Case Management Institute is endorsed by the Professional Association of Social Workers in HIV/AIDS (PASWHA) and is designed to meet this HRSA requirement: "Medical Case Management Services must be provided by trained professionals, including both medically credentialed and other health care staff." (HAB Policy Notice 10-02).
Some of the topics to be covered will be: Best Practices, Trauma Informed Care, Motivational Interviewing, Health Literacy, Adherence and Self Care. The Medical Case Management Certificate is available upon completion of additional online trainings to be offered in the post-conference period. Note: as you probably are already aware, those who register for the Institute will limit their choices of many other conference sessions they will be able to attend.
Instructors: Melinda Marasch, LCSW, MSW, Denver, CO and Jesse Yedinak, MPA, Providence, RI
Hotel Reservation Information


Hyatt Regency, Atlanta - 265 Peachtree Street, NE
To book a room in our room block, please follow this link: https://aws.passkey.com/event/15544633/owner/323/home
Or call 1-888-421-1442 and reference the Collaborative Solutions' room block

Exhibit
We invite you to participate in this exciting 29th annual conference by becoming an exhibitor for your organization. Prominently display your materials and products and enjoy valuable one-on-one time with conference attendees on Thursday, Friday, and Saturday of the conference. Our exhibitor hall allows for maximum exposure and return on your investment. Come share your innovations and promising practices with over 400 social workers and providers. Spaces are limited so sign up today!
Exhibitor Receive:
Exhibit Booth
One Complimentary Registration
Single Day Registration
If your schedule will only allow you to join us for one or two days of the conference, you may follow the links below for single-day registration for $100/day. Please note: the agenda for each day is forthcoming and will be published as soon as it is available.
Speaker(s)
Registration Policies
Registration Cancellation and Refund Policy
If you need to cancel your conference registration, please e-mail info@nationalconferenceonsocialworkandhivaids.com or call Lauren Eddie at 205-939-0411 x212 no later than May 16, 2017. No refund requests can be processed after that date.
Personal Emergencies
In the event of an unanticipated personal emergency our conference staff, as well as the hotel staff, can assist you in locating resources. However, we are not able to provide assistance directly (such as medical assistance or financial assistance).
Contents (1)
The 29th Annual National Conference
05/25/2017 at 8:00 AM (EDT) | 3 days, 9 hours
05/25/2017 at 8:00 AM (EDT) | 3 days, 9 hours